If you would like volunteer your time and skills we would be very interested in hearing from you.
Volunteering with the North West Highlands UNESCO Global Geopark allows you to play your part in something unique and special. You can help us to look after the Geopark, and help people celebrate and learn about it, whilst at the same time supporting your local community.
Volunteering with us allows you to meet and work with like-minded people. You'll have plenty of opportunity to share your passion for the areas and your knowledge to introduce people to all the Geopark has to offer.
We can provide you with the opportunity to put your existing skills to use—be they guiding, working with children and families, leading events and activities, working with school groups, practical skills or meeting our visitors with a warm welcome. There will be many opportunities to develop new knowledge and skills too, which could be added to your CV or simply as another string to your bow.
Volunteering with the Charity is an opportunity to support the work of the organisation and the place you love. You can also play your part in helping us to manage the Geopark by becoming a member or even a director of the Charity
The North West Highlands Geopark can put you in touch with local events and activities taking place throughout the year as well as signposting you to our partner organisations and providing information on more ways to get involved in your local Geopark.
Thanks to the National Lottery Heritage Fund, we have created a Transformation Support Team.  Terms of Reference may be downloaded here.
If you have any questions or wish to obtain further information about the Geopark please complete the form below.
North West Highlands Geopark Limited
Registered Scottish Charity no. SC046510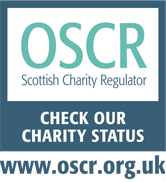 The Rock Stop
Unapool
Kylesku
Sutherland
IV27 4HW
Scotland
United Kingdom